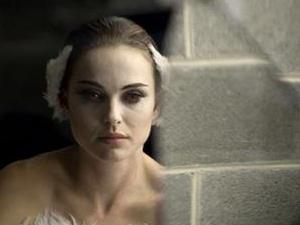 Portman preggers: Natalie Portman is pregnant with her first child and is engaged to Benjamin Millepied, the choreographer of "Black Swan." While we're happy for Portman here at Cube Candy, we pray she doesn't change her name. Please.
Hey! Show some R-E-S-P-E-C-T! Aretha is alive: Just in case your panties are in a bunch this morning over the rumored death of Aretha Franklin, let us set you straight. The Queen of Soul is alive and well. And before you start touting the evils of Twitter and the like, remember: Rumors are rumors are rumors. Try checking a trusted news source -- like we do here at Cube Candy -- before you freak out again over such things.
Assange "forced" into book deal: New York publishing house Alfred A. Knopf confirmed Monday that it had struck a deal with WikiLeaks founder Julian Assange to bring out his autobiography. There is no publication date, yet. Assange says he has to do it in order to keep WikiLeaks from going under. The deal would bring in more than $1 million. Yep. Believe ya.
Teen breaks in to Tyler's home: So much for karma. Not long after helping out a grandma burned out of her home, Tyler Perry's own home was broken into by an 18-year-old woman and two "friends." The girl was apprehended by his bodyguard and charged with prowling and criminal trespass. Her pals got away.
Obama calls Eagles coach about Vick: This is so interesting, there's nothing to embelish. We'll just copy and paste: NBC's Peter King reports that Barack Obama called Philadelphia Eagles owner Jeffrey Lurie earlier this week to congratulate him for giving Vick a second chance after his release from prison. According to King, the president said that released prisoners rarely receive a level playing field and that Vick's story could begin to change that.
Natalie Portman: Where will marry? Jerusalén, Syosset or New York? Portman preggers http://nataliaportman.blogspot.com/